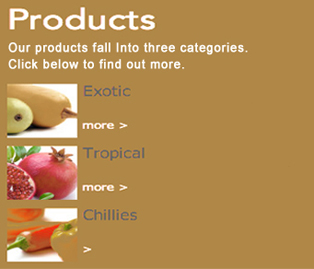 Chili & Pepper is the premium producer, packer and supplier of the exotic top-quality fruits and vegetables. Since its inception, Chili & Pepper has maintained a supreme level of commitment and understanding in the European Markets. From cultivating every single plant to reaping the fresh fruits and vegetables, we carry out all steps of the production process with great care. Through complete fidelity to the advanced agricultural processes, and modern packing and advertising solutions, Chili & Pepper is determined to continue producing its tasty products. This all happens here on our farms under the research and evaluation of highly trained professionals.
Our farms are located in best feasible locations that are widely famous for growing the best Habanero hot pepper. As one of the best pepper producers with several pepper plants and farms in Morocco, Dominican Republic and Uganda, we ensure consistent, year round and smooth supply of the best quality products.
We are also one of the leading exporters of Habanero hot pepper to different countries in Europe. We offer our products to supermarkets, the wholesale markets, as well as the processing industries.
Chili & Pepper grows and supplies finest quality fruits and vegetables under the trade name Magnifica®. All our production facilities are HACCP and ISO-9001 certified in order to comply with strict European hygiene standards. Moreover, Chili & Pepper follow the Global GAP standards in all of its farming practices so that we can ensure the safety of our products. Chili & Pepper can provide fresh exotic fruits and vegetables in large quantities regardless of any season. To place any kind of order, you can contact us any time.